If you are asking the question "Is Wealthy Affiliate a Scam?" then read on
This is my review and assessment of the Wealthy Affiliate program and is a result of my personal journey to becoming an Online Affiliate Entrepreneur. It starts after years of procrastination followed by researching Online Marketing, finding a suitable on line teaching program then on to my first year as an Online Affiliate Marketing.
Years of procrastination
I'm sure that like a lot of people, I read many success stories of people making their fortune on the Internet. It all seems so easy. You just build a website then sit back and watch the money flow in to your bank account. All of this from the comfort of a beach somewhere in the Caribbean.
This impression could not be further from the truth. Let me qualify that statement. YES, it is possible to make money on the Internet, but NO, it is not always that easy. It requires a lot of hard work and commitment to be really successful. You will come across many hurdles and failures along the way. The secret is to learn from these and move on.
Finding reasons not to do something is a lot easier than finding reasons to do it. This was my predicament for several years. In order to overcome this, I had to change my attitude and get motivated.
My first tentative steps
I love books. Traditional style, i.e. not the modern electronic versions, but the kind you can buy at your local bookstore. OK, now I'm showing my age. I bought several books on Internet Marketing which gave me a good background about what was required. As I already have a degree in Computer Science and a masters in Information Technology, it was fairly straight forward for me to grasp the concepts and carry out the required technology.
The first real educational program for Internet Marketing I came across was through a friend. He introduced me to Mark Anastasi, The Laptop Millionaire. I was hooked and the first thing I did was buy his book; in electronic format. Who says you can't teach an old dog new tricks. The book is full of good information but still left me with questions about how I should go about it and put everything in place. Also, I did not like the advertising style. It came across to me as pure hype and pressure selling. Enough to put me off.
I'm sure many people have used this program with great success. It did not deter my friend as he attended one of Mark's seminars and saw for himself a live demonstration of setting up a niche website and earning commission. Unfortunately, it does not  suit my own personal style of learning.
My first encounter with Wealthy Affiliate
I seem to remember I came across Wealthy Affiliate website during one of my many Google searches. My first thoughts were "here we go again, another hard sell scam". Not at all, this program had a completely different format. No bold promises about making you wealthy beyond your dreams, all before lunchtime.
WA provides everything you need to start, create, and grow a successful business online. In other words they will help educate you, no matter what your level of experience,  in how to be successful online. After researching feedback, both good and not so good, from people who had experience of the program, it very quickly seemed to be the type of learning program I had looked for.
Wealthy Affiliate Review
As I said at the very start, this is my very personal review of Wealthy Affiliate. I recognise that not everyone will have the same experience, should you decide to try the learning materials. However, I do believe that you should at least try it, especially since there is a free, no obligation, starter option.
Take a look at the YouTube video below to get a better idea of what you can expect. Please be aware that this video is quite old. The WA interface has completely changed and is now a lot more intuitive.
Early Beginnings
WA was founded in 2005 by two Internet Entrepreneurs from Victoria British Columbia Canada, Kyle and Carson. Since 2005, it has been a leader in Internet Marketing and Online Business Training stage, connecting with hundreds of thousands of people, businesses, and aspiring online Entrepreneurs. WA is truly a hub for Online Business Training, Affiliate Marketing, and Social Networking within the Internet Marketing world.
Kyle and Carson
Wealthy Affiliate would not exist today if it were not for the two founding members, Kyle and Carson. I call them members because they are both still very active in all areas of the program.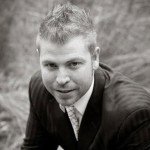 "Kyle started back in 2002. That is when he got his start within the vast world we have come to know as the Internet. He is described as a serial entrepreneur as he dedicates a component of every day to "thought development" within the technology world.
WA has granted him this opportunity and over the years he has been able to help 1,000's of people create flourishing Internet businesses from nothing.
Over the years he has naturally become most interested in the idea of development, authoring, and marketing aspects of the Internet business, and his day-to-day task involve working in these areas as well spending a good deal of his time hanging out within the WA community."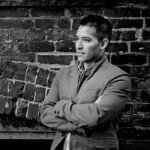 "Carson has been an avid Internet marketer since 2002 and started as an affiliate selling products and services online for various companies. His formal training and background is in Computer Science. WA went into development soon after graduation of College where he and Kyle met, and it has been their full-time passion since 2005.
He enjoys being involved in company start-ups and challenging the limits of what can be done with technology and social education platforms. Using technology as a solution to educate people is exciting and where they continually push towards excellence within WA.
He loves interacting with members of WA and constantly hover between WA Live Chat, his Blog, and within the many discussions offering support and coaching."
The above are excerpts from Kyle and Carson's bio on WA.
An Active Community
When you start trying to building your online business, you can feel like you are very much on your own. However, at WA you are part of a huge and active online community. It's full of people at various stages of learning and skills, all of whom are usually extremely helpful. As you progress through the training, you are encouraged to interact with your fellow classmates. This is a beneficial networking exercise where you can make lifelong business connections and associates.
As a part of this online community you have access to a valuable pool of like-minded people who will work with you to make your goals of making money online. Your journey will become easier and faster. You will be encouraged to give constructive criticism of each others efforts as potential Online Affiliate Entrepreneurs. Commenting directly on each others websites gives a good kick-start to getting your website ranked on Google, Bing & Yahoo.
You are also encouraged to "pay it forward". This is using your knowledge and skills to help others.
Step by Step Training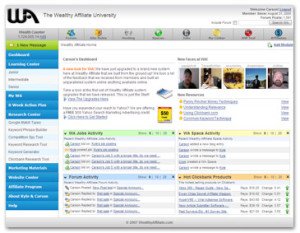 The training at Wealthy Affiliate is a series of courses, arranged as virtual classrooms, that ultimately leads to a Certificate as an Online Entrepreneur. In fact, as you work through the various courses you are building your own niche website. The courses cover all levels of ability, from the complete beginner to even the most advanced marketer.
Each course is well presented with clearly defined learning outcomes. They take the form of video training followed by practical exercises. On some occasions you are encouraged to interact with your fellow classmates to rate each others practical implementation of the training material.
Level one of the training program is available to the Starter level of membership which is free. All other courses need a Premium level membership.
Videos and Webinars
As a premium member of WA, you have complete the extensive vault of training videos. There are weekly webinars which include live question and answer sessions. All webinars are made available for offline access, normally the day after, so you can view them at your own pace.
Online Tools
Host Unlimited Websites
All websites at Wealthy Affiliate are based on WordPress and are hosted by their latest, premium monitored web hosting. They use the latest technology to serve their web pages as the highest speed possible. They also have  strict limits to reduce load so that your websites perform better, get ranked better, and offer the best experience to your visitors.
Keyword Tool
WA has had it's own keyword research tool. It's easy to use and has a feature that will allow you to find the QSR (quoted search results) number of any keyword phrase. Keyword research is something every online marketer should be doing if they want to make money online by driving traffic to their website. The ability to research which keyword phrases are being searched for and to understand the competition allows you to target these phrases to drive traffic to your website and you'll be able to rank easier as they'll have less competition.
Rapid Writer
Rapid Writer allows you to control everything you write on the Internet. Anything you write can be stored on the WA systems and then accessed from anyplace with an Internet connection. It presents you with important data while you're typing, like keyword density, word count. It even  presents you with keyword ideas! As you would expect, there is an integrated spell checker, lexicon and replacements function to improve your articles.
Link Tracking
The Link Tracking Tool, My-Linker, helps you optimise your Internet marketing campaigns. It replaces your affiliate links on your website with My-Linker links so you can track how much traffic you are sending to your merchant pages, which links are effective (and which aren't), and which keywords users are coming to your page from. This tool greatly benefits you in making informed optimization decisions for your site.
Keyword Lists
If you are struggling to come up with your own niche ideas, then these keyword list can give you a good start. At the very least they may spark some of your own ideas.
Starter or Premium Membership
There are 2 membership levels with Wealthy Affiliate:
Starter Membership: $0 cost
Premium Membership: $47/mo or a yearly cost of $359/year (or about $30/mo)
What you will get with a Starter Membership
Instant access to over 500 training modules
2 free websites along with free hosting
Access to 3 classrooms
Live support from the owners for the first 7 days and support from many experts inside WA!
30 keyword searches a month
Phase 1 of the Boot camp course, teaching you how to build an authority website.
What you will get with a Premium Membership
Live Video Classes
Instant access to over 500 training modules
Unlimited free websites along with free hosting
Website Backup and Website Security Package
Access to all 12 classrooms
Unlimited Live support from the owners and support from many experts inside WA!
Unlimited keyword searches
All phases of the Boot camp course
100% higher commissions.
Private access to my support.
… and a lot more!
I would certainly urge you to sign up for the Free Starter Membership, you have nothing to lose. You'll get 7 days of unlimited access to the Wealthy Affiliate Chat and Community. You also get 2 Free Websites, Free Hosting for those Websites, and 10 free courses in the Level 1 Online Certification Program (The Getting Started Program).
After the 7 days, you will lose access to the free Chat and Community Support. But you still will have access to all the other features.
Take a look at the following comparison chart and compare the two membership levels to see the advantages of each.
Conclusion
Wealthy Affiliate is not a get rich quick scheme. Everything in life takes time to mature, flourish and grow and building a successful online business is no different. It's hard work.
If you decide to do your own research on Wealthy Affiliate, I'm sure you will find that the majority of reviews about them will be positive. On visiting their website, you will find it's appearance to be professional and easy to navigate. Listen to some of the classes to decide for yourself if the messages are informative and simple to follow. Wealthy Affiliate openly allows you to check them out without any risk. They give you instant access to jump-start your online business. You can join and instantly get connected to online professionals & classes to help you get started.
Do w

hat I eventually did, stop procrastinating and kickstart your online business today!
---
Special Bonus!
Start your free account today, and if you decide to become a Premium Member with in the first 7 days, instead of paying the Premium Membership fee of $47 per month, you will get the first month for only $19 dollars (a 59% monthly discount).

Additional Special Bonus!
After you have taken out your Premium Membership, you can upgrade to a yearly membership for $359 per year (works out to $29 per month).
Trust me, if you've been wanting to create an online business or passive income, you're going to love Wealthy Affiliate. Start you Free Starter Membership today and make your dreams a reality.