Ignore Google Mobile Friendly Algorithm Change at Your Peril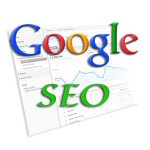 I think it's fair to say that nearly everyone uses a search engine as part of the way we live our lives. Even when you are on the go, you can search for shops and restaurants, find and buy products, book holidays etc. And it's getting hugely popular. As a result, Google is changing its search algorithm to give higher results weighting to websites that are mobile optimised.
Recently, Google announced that Google Search will be using mobile-friendliness as a search ranking signal. This change will affect mobile searches in all languages worldwide and will have a significant impact in Google Search results. Make sure your website is ready for this search change.
This is one of the biggest changes to the Google algorithm in years so making sure your site is mobile-friendly is now more important than ever. From 21st April 2015, a website's mobile friendliness' will play a major part in the way it is ranked. Sites that are not mobile optimised will appear lower down on Google's search pages.
If you do not have a mobile ready website you will stand to lose traffic.
How will Google test for mobile friendliness?
The algorithm will scan each individual page on your website, checking for load times, responsive design elements, and mobile best practice. Based on this, there are several important issues you should address:
Use text sizes that are readable without zooming
Content that fits the screen so scrolling and zooming aren't necessary
Spacing links so tapping the right one isn't tough for users.
Flash will be a big problem. Although it's not commonly supported on mobile devices, Google will be holding it against your websites if you use it.
Once you have taken care of all the above you can check your website against Google's mobile friendly test to make sure that you're ready to go.
If you're not ready, what can you do?
Google will be checking every individual page and not to the website as a whole. Therefore, as each page become mobile friendly they can start to benefit from the SEO boost offered by this update. Taking this route, you should start on your homepage and commonly used areas of your website until you are in a position for a complete upgrade.
Some of your options include:
Rebuild your site on a responsive WordPress layout
Build a mobile version of your site for tablet and smartphones (not recommend)
Add responsive functionality to your existing site by adding viewport tagging (not recommended)
Add responsive pre-built plugin (possibly only for the short-term)
Google will also be taking into account the usability of a site. You should avoid overly complicated processes by keeping the number of clicks down to a minimum in order for the user to perform a particular task.
In the long-term, however, responsive web design and having a site that adapts easily to a mobile or tablet environment will be key.