---
Here are just some of the many other services I can provide
eCommerce Online Shop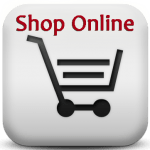 Would you like to sell your products on-line? I can create your online store including a shopping-cart, stock, tax calculations, discounts, shipping, and a checkout with payment options etc.
WordPress is a great option for setting up your online store. Using WordPress with your chosen theme you can add an ecommerce plugin, and a selection of extensions. I can then build you an online shop that includes all the features you need to sell your products and offer a customer experience to match your brand.
---
WordPress Migration

I can migrate your existing blog site from your self-hosted WordPress site, as well as a variety of other blogging platforms. I can help you to migrate your current WordPress server and domain hosting to my provider. I can also assist you with upgrades to your existing WordPress site and even setup WordPress MU installation.
Some platforms that can be migrated to WordPress include:
---
Website Optimisation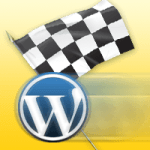 The time it takes your website to load in the users browser will influence how successful it will be. If your website is slow, visitors will turn away in droves. They might even click the back button before your website completes loading.
Website performance will also influence your rankings in search engines. In addition to being ranked higher, many website owners report seeing an increase in search engine spider crawling after speeding up their design.
I can optimise your site for search engines, set up a Google AdWords campaign, give existing websites an upgrade or makeover and much more.
---
WordPress Search Engine Optimization (SEO)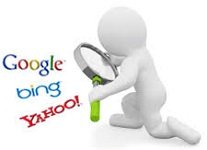 What good is a great looking website if it can't be found? Search engine optimisation is the process of improving the visibility of a website in search engines, such as Google. A successful SEO strategy is paramount in any online business. Properly executed SEO techniques will bring your website increased exposure, recognition, and will generate free traffic. My goal is to help you achieve a successful web presence by receiving targeted search engine traffic and directing their interest to your product or services.
Properly configure and optimise the All in One SEO Pack Plugin
Properly create, configure, and optimise sitemap.xml, sitemap.xml.gz, and robots.txt
Automatic submissions to major search engines after each post (including Google)
Evaluate XHTML and PHP for Search Engine Optimisation best practices
Implement appropriate mod-rewrite structure
Implement Google Analytics and Google Webmaster Tools code
---
Social Networking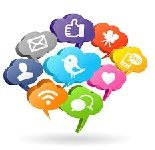 Social networking, such as Facebook and Twitter, are important online tools for any business. I can ensure your website is integrated with your existing or new social networking sites.
A social networking service is an online service, platform, or site that focuses on facilitating the building of social networks or social relations among people who, for example, share interests, activities, backgrounds, or real-life connections. Most social network services are web-based and provide means for users to interact over the Internet.
---
Social Media Marketing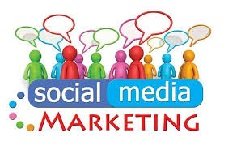 Social media is an important source of traffic for many sites. For some it can generate more traffic than traditional search results. Social media integration and optimisation is therefore very important for any website owner. We provide a range of packages and customised services to meet your social media marketing needs.
Review your social media presence and present recommendations
Implement basic Facebook integration for your WordPress site
Implement basic Twitter integration
Implement basic Google+ integration
Implement email marketing integration
Social media optimisation training
---
Google AdWords Campaigns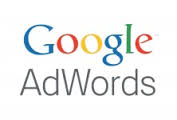 If you want to advertise on Google I can set up an AdWords campaign (create ads, selecting key words, analysing results etc.).
Reach potential customers when they search for the things you offer. It's efficient, cost-effective and simple. And you only pay for clicks you receive!
---
eMail Marketing

This is a form of direct marketing which uses electronic mail as a means of communicating commercial or fundraising messages to an audience. Every eMail sent to a potential or current customer could be considered eMail marketing. Compared to other media investments such as direct mail or printed newsletters, it is less expensive and that makes it increasingly popular amongst businesses.
I can help you plan your eMail Marketing campaign and create compatible HTML formatted templates to propagate your message or newsletter.
Please note:
I do not condone spamming, and will not participate in spamming campaigns.
---
Mailing lists and Customer Relationship Management (CRM)

At its simplest, a CRM system allows businesses to manage business relationships and the data and information associated with them. With CRM, you can store existing, and potential customer contact information, accounts, leads and sales opportunities in one central location.